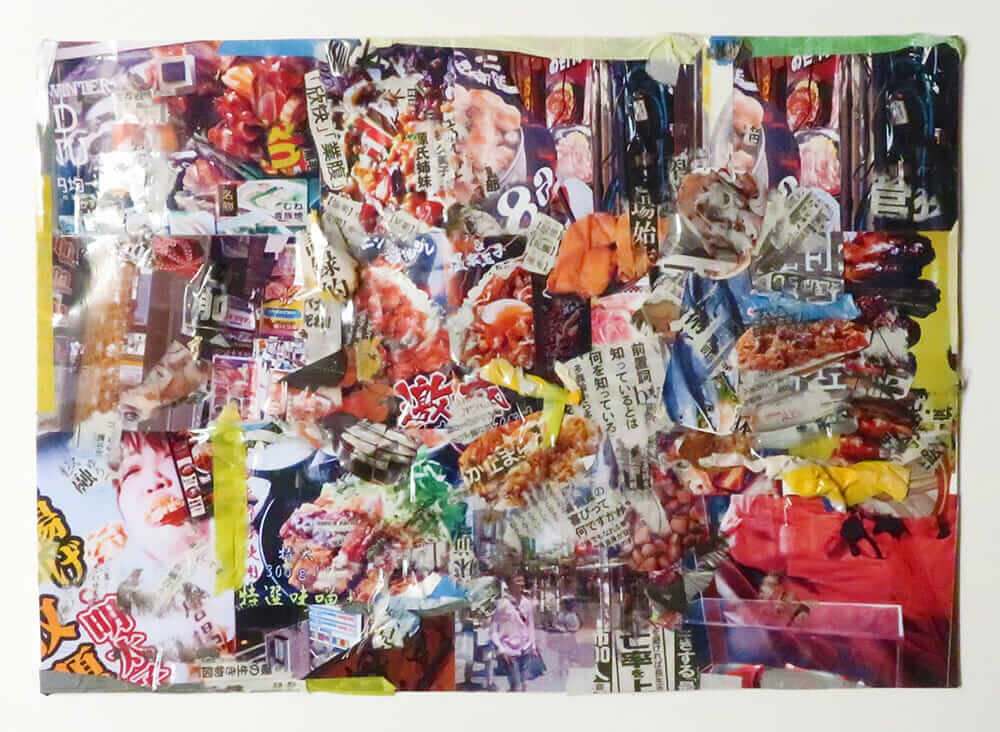 Poodle Chop Shop by Osamu Kanemura
---
20 Limited Edition | 30x42cm | 1pp.
Osamu Kanemura, 2019
*The total number of editions is 20, but each image is completely different.
*Title, year, signature, and edition are written on the reverse.
Available at bookdummypress
Overview
---
A one-page book by mixed media work by Osamu Kanamura. The artist collages color digital prints, images of advertisements, and words and phrases cut out from newspapers that are somewhat suggestive. In addition to adding three-dimensionality with kraft tape, the work is coated haphazardly with transparent vinyl tape. The title "Chop Shop" is a cryptic term for the business of dismantling and selling stolen vehicles.